Dear Customers,
Green Buzz Liquids has been created to bring the best performance and quality out of your plants at all stages.
That is why we specialize in plant care with a balanced product range of special fertilizers, soil aids, plant aids, clon-gel and boosters for superior plant breeding.
Philosophy
Green Buzz Liquids | …fine selected nutrients was founded to help your plants achieve the highest performance and quality. Therefore we offer a variety of finely tuned, 100% organic nutrients, micro elements, plant aids and stimulators.
Since 1999 we have been dealing with a wide variety of fertilizers, plant aids, soil conditioners and cultured substrates from different manufacturers, and were actively involved in selling and advising the end customers.
With the founding of Green Buzz Liquids in January, beginning of 2012, we initially turned to the needs-oriented supply of the plants in their transitional and high-performance phases with special soil aids, plant aids and boosters. With the development of the two NPK fertilizers for the growth and flowering phase until the beginning of 2014, the 100% organic product range was gradually further developed. In early 2015, our 100% vegan PK Booster "Organic More PK" was added and completed our product range for the time being.
For the future, various substrate mixtures and a fully automated CPU-controlled Aeroponic system and further useful tooling are being planned, which, however, require an even larger company location.
We look forward to continuing to grow together with you and your plants.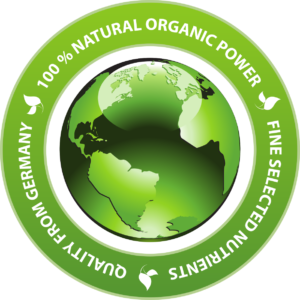 We exclusively process the highest quality organic raw materials. In addition, all products are left with the highest permissible concentration in germany and are also declared in complete listing on the respective product labels. A high concentration of the products is not only ecologically sensible, because ultimately less water is transported, but also economically, whereby the user is rewarded with a clearly fair price with every liter of used nutrient solution. Anyone comparing the purchase price with the expected total amount of nutrient solution will quickly find out how badly he has been using a different fertilizer. Because of the high concentration, the slightly higher purchase price is relativized after only a few applications:
In order to meet your needs in the future, we continue to build on your feedback and of course always appreciate your criticism and comments.
We wish you maximum success with the use of our 100% organic product line!
Your Green Buzz Liquids | fine selected nutrients – Team
Green Dot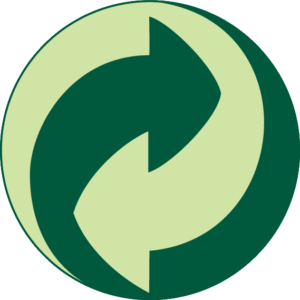 Since 1990, Green Dot has built up and organized the world's first dual system for the end-consumer-oriented and high-quality recycling of sales packaging. It is now a leading supplier of take-back systems. In order to exempt industry and trade from their take-back and recycling obligations under the statutory Packaging Ordinance, Green Dot set up a second (dual) waste disposal system in addition to the public-law one. It is the first system worldwide to recycle used sales packaging since 1991 and recovers raw materials for the economic cycle. The brand "Der Grüne Punkt", which was created for the recycling process, is protected worldwide and is one of the most internationally known trademarks. It is used in many countries as a financing symbol for packaging recycling. Green Dot is a member of the umbrella organization PRO Europe.
V-Label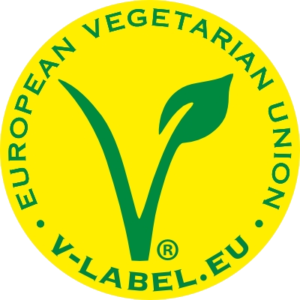 The V-Label is a uniform quality seal of the European Vegetarian Union for the labeling of vegetarian and vegan products and services.
Green Buzz Liquids has reached another important milestone in terms of transparency and product labeling with the beginning of 2020. 10 of our 14 products, have now received the internationally recognized seal of quality for vegan products, the V-label. This provides users with a quick orientation guide when making a purchase, should they prefer to cultivate their plants with vegan products in order to produce a vegan end product. The time has come to get a little more personal:
By purchasing and using our 100% organic product line, you not only benefit from the numerous positive advantages in plant cultivation and enjoy the unique natural taste of your end product, but also make an active contribution to environmental protection for the following reasons:
Our product Humic Acid Plus, in addition to its catalyzing filtering effect, has the ability to take the surface tension out of the growing medium, so that not only is less fertilizer required, but the nutrient salts supplied can be absorbed more quickly by the medium and the plants. The medium absorbs the nutrient solution as effectively as possible and there is less excess nutrient solution, which in the worst case will end up in the sewerage system, thus placing a heavy burden on our environment and waterworks.
Did you know that excess potassium, which gets into the waste water or ground water, is responsible for an excessive accumulation of nitrate in the ground water, as well as the raw material potassium is responsible for the algae growth in our rivers and oceans?
Since for the worldwide transport of our products alternatives such as glass or other composite materials were unfortunately not feasible for environmental reasons (composite materials between plastic and aluminum can ultimately no longer be recycled), we have already partially converted our bottles to BIO HD-PE (from sugar cane).
In order to compensate for the remaining amount of conventionally used plastic waste we put into circulation, we have decided to use the previous German compulsory programs "Der Grüne Punkt" and "Lucid", which money from the industry disappears in the lobby of our German country, honestly as misplaced. This means that the compensation fee per kilo of plastic waste produced (which we are generally happy to pay for this as well) sifts into the wrong corners of the environmental protection system.
It may be that here in Central Europe it is partly very clean and partly still pleasant for us, but not all people in this world have the opportunity to do so on their own doorstep due to a lack of education or environmental awareness, or the Germans sell their plastic waste to third countries, which then dump our waste into the ocean, because they are overburdened with this environmental pollution which the Germans sell, or it may even be the way of the respective state.
Unfortunately, however, the sad reality in many parts of the world is that this is the way it is today:
https://the-honu-movement.com/
For us, the protective measures taken so far are unfortunately only a major scene of active looking away or, more directly, of active state failure.
We are sure that none of our bottles or packaging ends up carelessly in the environment or in the oceans, but it is still so terrible to see how more and more plastic is washed ashore. Its decomposition into microplastic particles eventually ends up in our food such as fish or shellfish.
Therefore, we voluntarily compensate the amount of remaining plastic with the remaining 180 kg of materials that are created by the tape, the inserts and lids and the bottles, a third time voluntarily to the-hono-movement.
These fish the plastic out of the oceans at different places in the world or collect it on the land side.
With the purchase of our products you are part of this environmental change and movement and for all the above mentioned reasons you are actively contributing to it.
It is time to thank you for your foresight.
Secure yourself a 10% discount on our entire product range (with the exception of the starter sets, which are already discounted by approx. 40%) when buying our products from our online shop with a minimum order value of 100 Euro with the code FFF.
News
Crypto Payment possible

From now on the payment of all common cryptocurrencies is also possible.

Please contact us at crypto.order@greenbuzznutrients.com and send us your order request.

Hello Grower

Welcome to our since the beginning of the year 2020 new online store which we have created for you due to the daily numerous requests received worldwide.
For all interested customers, it is now possible from a minimum order value of 75 € to order our products directly from our factory in our online store with worldwide direct shipping, with a depending on the shipping zone, only a single shipping fee from 17.90 €. Payments are possible by credit card via Stripe, Giropay, IDeal, EPS, Banccontact, Przelewy24, multibanco, bank transfer or crypto payment.

If you prefer a discrete payment with anonymous billing, please contact us at cryptoorder@greenbuzznutrients.com and send us your order request.